Join Lorilee Gillmore for three ayurvedic workshops.
Details
Sundays – January 5, 12, 19
11am – 1pm
FREE for AYTT; $99 for all 3 or $35 per class
January 5th – Principles of Ayurvedic Detox
Cleansing has become very popular over the past few years. Everybody has the magic bullet, or so they say. Ayurveda teaches that the cleansing process looks very different depending on the person. What helps one person can harm another. In this workshop, we will explore the reasons we detox, the seasons we detox, what we are in fact detoxing from and the many levels of detoxing both our minds and our bodies.
January 11th – How to use your Spice Cabinet as an Ayurvedic Pharmacy
We will explore the consciousness in food, how to set up your ayurvedic kitchen and dive into the medicinal properties of spices that you most likely have in your kitchen cabinet. We will learn which can prevent and heal ailments ranging from physical pain to indigestion and itching to headaches.
January 19th – Dinacharya: Daily Practices for Vitality and Health
Daily practices are the foundation of a healthy body and a peaceful mind. We go over Ayurvedic daily practices that students can implement to increase vitality, boost the immune system, calm the mind, improve sleep and slow down the aging process.
About Lorilee Gillmore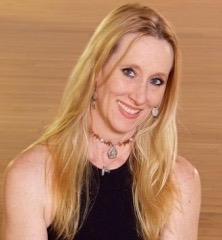 Lorilee fell into Ayurveda during her Yoga Teacher Training at At One Yoga in 2007. A natural evolution stemming from 15 years as a bodyworker and the forever passion for using food as medicine. After finishing her certification from Kerala Ayurvedic Academy and graduating as valedictorian she was honored to study tantra and Ayurveda with Dr. David Frawley (Pandit Vamadeva Shastri) in the Himalayas. She has continued her studies at The Sivananda Ashram with Dr. Marc Halpern and continues to study study with Dr. Vasant Lad at the Ayurvedic Institute in New Mexico. Lorilee has continued to further her yoga education studying under her ashtanga teacher Tim Miller and has completed both his Primary and second series teacher training. She has also completed an advanced 100-hour teacher training with Srivasta Ramaswami the only living student of Sri Krishnamacharya. Yoga and Ayurveda is her passion and Lorilee will forever be a student of both these sciences. She lives in Phoenix with her son, husband, and pug.
Register Now
3 Classes: https://www.paypal.me/authenticyoga/99
Single Class: https://www.paypal.me/authenticyoga/35