8-Hour Certificate in Trauma-Informed Yoga
with Michelle Villegas-Gold, PhD, MPH, MC, RYT
When
August 15th & 16th, 2020
10:00 AM – 2:30 PM
Investment
$275 for General Public
$150 for Authentic Yoga AYTT Students
CEUs
8 Hours of training
Available for Yoga Alliance Registered Teachers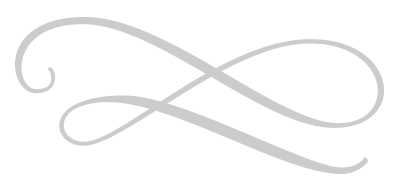 The 8-hour certificate in Trauma-Informed Yoga (TIY) is intended for certified yoga teachers, yoga therapists, and YTT students who are interested in helping survivors overcome trauma and reestablish safety in their bodies as a treatment or treatment adjunct for trauma-related symptoms and disorders. The certificate will cover the theory of TIY and teach empirically-supported strategies and best practices for developing and facilitating TIY classes in diverse environments. Upon completion of the TIY certificate program, participants will be eligible to join the Bend Don't Break Collective, a free coalition of yoga teachers committed to creating communities of care for survivors of trauma in the Phoenix Metropolitan area and may purchase Michelle's 10-week TIY curriculum for adults. CEUs offered for Yoga Alliance Registered Teachers.
Aim: To acknowledge that many students have unique and often invisible trauma histories, and learn how to prioritize safety, accessibility, and inclusion in every class you teach.
Learning Objectives:
Define & recognize types of trauma
Understand the link between trauma & well-being
Know how the body and brain respond to trauma
Learn the five foundational principles of trauma-informed yoga & how to implement empirically-supported best practices
Recognize & reduce common contraindications & triggers
Learn strategies for promoting accessibility, inclusion, & resilience
Understand the importance of staying in your lane and practicing self-care
About Your Trainer
Michelle Villegas-Gold is a trauma specialist, mindfulness coach, and Trauma-Informed Yoga teacher in the Phoenix Metropolitan area who uses empirically-supported and body-based approaches such as mindful breathing and gentle movement to help people overcome trauma by increasing interoception and reestablishing safety in their bodies. Michelle completed her 200-hour YTT in 2014 and has undergone 20 additional hours of training in yoga for trauma and traumatic brain injuries. In 2018 Michelle was awarded a three-year grant through the Victims of Crime Act to develop and facilitate the first-ever free, TIY group for survivors of sexual assault and intimate partner violence in Phoenix. In addition to her formal yoga training, Michelle has a Ph.D. in Global Health with a certificate in Women and Gender Studies, master's degrees in Public Health and Counseling, and 15+ years of experience working with survivors of trauma in various capacities, from a first responder and legal advocate to a crisis counselor and trauma therapist.
---
SUPER EASY REGISTRATION!
Venmo: @CherylOliverAYTT
Or simply click the appropriate link below:
AYTT Students: https://www.paypal.com/paypalme2/authenticyoga/150
General Public: https://www.paypal.com/paypalme/authenticyoga/275