---
Vedic Chant | Sanskrit | Philosophy
---
---
Vedic Chant and Sanskrit Learning Tools

Buy your favorite chants!
Special Offer
For a limited time, get a FREE MP3 of Cheryl chanting saha nāvavatu!
DOWNLOAD NOW
Offerings
SANSKRIT
Sanskrit Basics for Everyone! – 2 hours
Fundamentals of pronunciation that can be applied in all situations; class is taught using the Sanskrit alphabet, yoga terms and pose names and a simple chant.
How to Pronounce Yoga Pose Names – 2 hours
Practice speaking common asana names with correct Sanskrit pronunciation. Enhance your credibility as a teacher (and the credibility of your Teacher Training program) by de-bunking common errors (it is not "chair" pose!) and gain confidence using Sanskrit in class.
Yes You Can! Read & Write Devanāgarī – a 2 or 3 day course, optimally 8-12 hours
As mysterious as the Sanskrit alphabet (devanāgarī) may appear at first glance, it is actually beautifully elegant in its simplicity, and can be learned by anyone. By the end of this series, students will read and write asana names and yoga sutra-s, and will enjoy the experience of writing as dhāraṇā (concentraction) and dhyāna (meditation.)
CHANT
An Introduction to Vedic Chant – 2 hours
The Veda-s are the foundational texts of yoga philosophy. Using the same methods of instruction that have been passed down for hundreds of generations, we will explore listening and chanting as a direct experience of tapas (intensity) and dhāranā (concentration).
Chants for Peace – śānti pāṭhāḥ – 2-3 hours
Peace chants (śānti pāṭhāḥ) are a particular type of vedic chant, with a particular form. Join your voice with others as we chant for peace in ourselves and in the world. Up to 4 śānti pāda will be chanted in this session.
Who am I? Six Stanzas on nirvāṇa by śaṅkarācārya – 2-3 hours
The great philosopher and poet śaṅkarācārya beautifully distilled the entirety of advaita vedanta into six stanzas. While still a boy, seeking to find his guru, a sage asked him, "Who are you?" The boy answered with these stanzas, nirvāna ṣaṭkam (or ātma ṣaṭkam.) We will both chant and discuss this work.
prakṛti – vikṛti – 2-3 hours
Traditionally used to enhance memory, attention and knowledge of grammar, chanting in the prakṛti – vikṛti style (which presents the text of the chant in different combinations) is a powerful system to improve concentration, memory and processing speed while also soothing the nerves and calming the mind. We will explore chants using krama, jata and ghana forms.
Honoring Our Connection to Nature – 2-3 hours
The chant we will experience in this workshop celebrates the relationship between human beings and the elements of nature – fire, wind, sun, moon, water, earth and more.
Vedic Chant for Healing – 2-3 hours
The vibrations produced by vedic chant have the potential to alter our physiological state, and thereby improve physical and mental health. In addition to the intellectual benefits (improved awareness, concentration and memory) chanting can calm us or energize us, it can help balance our energy, increase breath capacity, and support overall well-being. Up to 4 healing mantra will be chanted in this workshop.
YOGA SUTRA
Getting Started with the Yoga Sutra – 2 hours
This is a basic overview and introduction to some of the major themes in the Yoga Sutra of Patañjali, one of the seminal texts of yoga philosophy. If you have ever picked up a copy of the Yoga Sutra, only to put it down in frustration, or, if you have not yet begun to delve into this text, this class is for you!
The "Sweet 16" – The Fundamental Yoga Sutra – 4 hours
If you would like to gain a firm grasp of the fundamentals of the Yoga Sutra in a concise way, studying the first 16 sutra-s of Book I provide the opportunity to do just that. We will read, translate, chant & discuss these sutra and the key concepts they represent.
Understanding the Eight Limbs of Yoga – 2 – 4 hours
The eight limbs of yoga presented by Patañjali are a process to refine our lives. The sequence from external to internal is deliberate, practical and profound, and each step offers us opportunities to grow and change. The level of detail in this class can be adjusted to fit into as little as two hours.
Cultivating the Opposite: A Practical Technique to Feel Better Now
Our thoughts are the root of our feelings and behaviors, not externalities such as other people, situations, and events. This means that if we can train ourselves to think differently, we can feel better, happier and more positive, act more wisely even if the situation does not change. "Cultivating the opposite" is not only a philosophical idea, it is also a powerful and practical skill that can be taught and learned.
Chant the Yoga Sutra
Traditionally, a student learned the sutra through call-and-response chanting, and only later were the meanings discussed. In this class, the emphasis will be on listening & chanting. Discussion will be minimal, and the focus will be on experiencing the sound. Chanting the Yoga Sutra is exhilarating, grounding and fun!
About Cheryl Oliver

sanskrit, vedic chant and yoga philosophy
Cheryl Oliver, E-RYT500, has been teaching Sanskrit, vedic chant and yoga philosophy since 2004, and yoga asana since 1998. Cheryl's teaching style is warm and compassionate, enthusiastic and patient. Every class is experiential (and fun!) as Cheryl gently encourages students out of their comfort zone toward practice, understanding and transformation. Cheryl is blessed to count her late husband, Dave Oliver, Sonia Nelson, Menaka Desikachar and Nicolai Bachman among her many teachers. She is one of only 30 Certified Vedic Chant Teachers in North America, and has passed the GCSE Examination in Sanskrit offered by Cambridge University. She has completed five trips to India to study ashtanga vinyasa with Rolf & Marci Naujokat, and Sanskrit & vedic chant at Sannidhi of Krishnamacarya Yoga (SKY) and the Krishnamacarya Yoga Mandiram (KYM). Cheryl owns Authentic Yoga Teacher Training in Scottsdale, AZ, offering Yoga Alliance Registered 200, 300 & 500 Hour Yoga Teacher Training programs.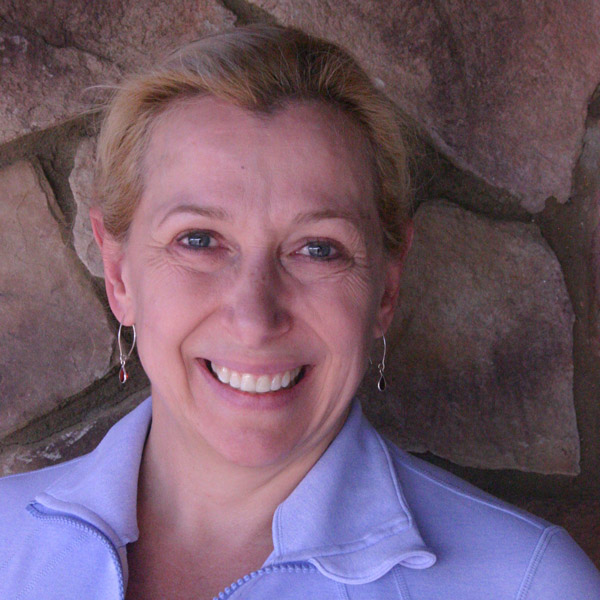 VIEW SCHEDULE