Authentic Yoga Teacher Training
Reinvent yourself as a yoga teacher, or deepen your personal practice.
What's holding you back from becoming a yoga a teacher?
If it's TIME or MONEY (or both!) you owe it to yourself to check out Authentic Yoga Teacher Training.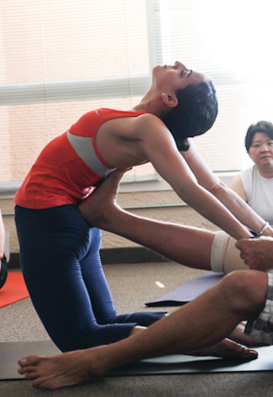 Authentic Yoga Teacher Training, in Scottsdale, AZ is a Yoga Alliance Registered Yoga School offering both a 200 Hour Program (for people just beginning their teaching journey) AND a 300 Hour Program (the "Advanced" Program, for those who already have a 200 Hour Certification.)
AYTT offers a uniquely FLEXIBLE SCHEDULE.
Instead of a set weekly schedule for a specific number of weeks, in AYTT you determine how fast – or how slow – you go! Students have 12 full months to accumulate either 200 or 300 hours.
We teach you more than just "stringing together 80 poses & making a playlist"
Go in-depth in your area(s) of interest
Experience and learn to teach multiple styles, including: Vinyasa Flow, Power, Basics, Gentle, Yin, Restorative, Yoga Nidra, Prenatal, Kid's Yoga,plus Specialties like Ashtanga, Sports-Specific Yoga for Athletes, and more
Yoga is more than just asana! Learn Meditation, Pranayama, Sanskrit, chant, and delve deeply into yoga philosophy
AYTT offers you the best Schedule, and is also the most affordable program in the Valley!
Tuition for the 200-Hour Program is just $2,400
Tuition for the 300-Hour Program is just $3,600
We keep the tuition low so Authentic Yoga Teacher Training can be available to as many students as possible. The tuition listed covers the complete cost of the program, and payment plans are available.
Deposits and tuition payments can be made via PayPal by clicking HERE.
Request Information
Tell us a little bit about yourself
Yoga Teacher Training Scottsdale